In October 2020, Brown Hill residents will be asked to participate in a postal vote for the Local Government Elections, held every four years. As Brown Hill is part of both the North and the Central Wards, there are many candidates to consider. Based on the results, the City of Ballarat will appoint three councillors to the North Ward and three to the Central Ward. With an additional three Councillors appointed in the South Ward, the nine-member City of Ballarat Council will be formed.
24 September 2020: Nominations for the 2020 local council elections are now closed.
The following vacancies exist for the Ballarat City Council (links take you to the Victorian Electoral Commission website):
We asked all candidates to let Brown Hill residents know why we should vote for them.
Central Ward
Kumuda Simpson - Labor
Hi, I'm Kumuda.
I believe if we want positive change in our community, it's up to us to make it happen.
I know first hand how important council services are. As a working mum my local parents group became my lifeline after my daughter was born, and helped me navigate those confusing, heady first months with a newborn. Here in Ballarat, our four year son attends the local council run early education centre, and I am reminded daily how lucky we are to have our son cared for by such dedicated and highly skilled educators.
I want our local government to show true leadership on the big issues that affect our community. I've had the privilege of working in public policy for both the State government and the not-for-profit sector, and I know how important it is to put people's health and wellbeing at the heart of public policy. I also know how important good governance and accountability are.
We all deserve to live in a healthy environment, be safe at work, and have access to high quality services that meet our community's needs. I know that the next four years will be crucial in ensuring that Ballarat continues to be a great place to live in light of the challenges our world faces. I am ready to do my bit in that effort and that's why I'm running for Council, because I know that positive change starts locally.
0402 255 646
kumudasimpson@gmail.com
Authorised by Cheryl Bromfield, 40a Bridge Street, Sebastopol, Victoria 3356.
Geoff Howard - Labor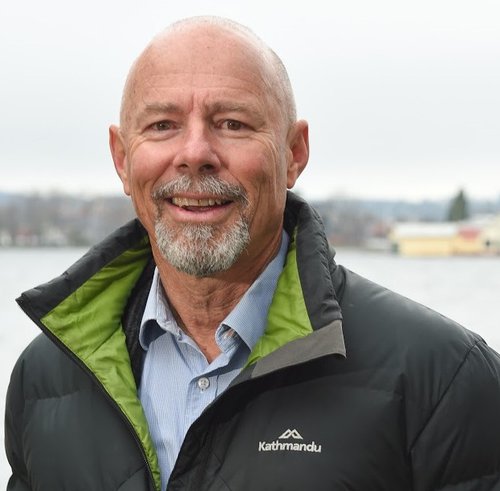 Some residents may remember me as a City councillor for Eureka Ward in the 1990s before being elected to State Parliament as representative of Ballarat East electorate in 1999. After 19 years as State MP I retired from State politics in 2018.
As a member of the Bracks, Brumby and Andrews governments I delivered substantial improvements to the services and facilities across this region as well as contributing to policy development in areas including environment, education and community safety. I continue to be committed to Ballarat and am concerned about several recent management and planning issues at the City.
Ballarat needs good governance to ensure it continues to be a great place to live. That's why I have decided to stand in Central ward where I live.
I know that many Brown Hill residents have worked over the years to make the Brown Hill community and its facilities special. Your Hall and recreation facilities including the Yarrowee trail are all important to your community.
I pledge that, if elected I will make myself available to all residents, using my extensive experience to work with you to ensure Brown Hill can continue to progress well into the future.
I will also work to deliver:
Better Council management to ensure best value for ratepayer dollars.
Strong, clear planning to support the future livability of our city.
Advocacy for more jobs and better services for all.
Strengthened support for community connectedness.
Feel free to contact me.
0427 334 185
geoff4ballarat@gmail.com
Facebook: GeoffHowardforCentralWard
Authorised by Cheryl Bromfield, 40a Bridge Street, Sebastopol, Victoria 3356.
John Dooley - Liberal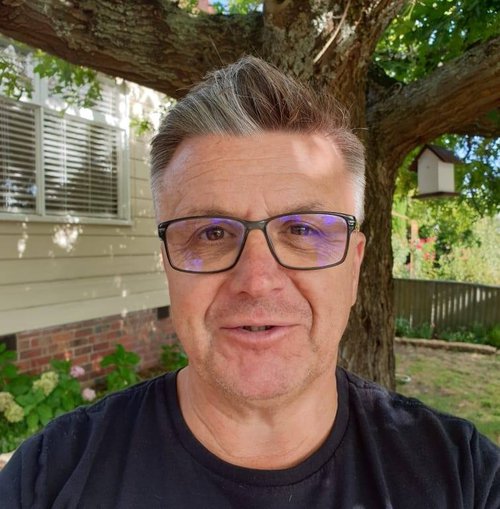 As your representative to council, what I will bring to the floor is the voice that small and medium enterprise deserves in this growing city. I want to see a fair go for the business of Ballarat, the manufacturing and the family cafes, that will lead the economy past COVID.
As a sales representative of over thirty years, I know how to ask a business what they need and how to get it for them. The traders of Ballarat are asking what do they get from their rates? How do they get a voice on the council that impacts the work that they do?
I am a member of the Liberal Party and I believe that liberalism means flexibility and progress. Part of my drive for progression includes a strong place for green and renewable energy considerations in council.
I want to represent the hard-workers of Ballarat, those that get up early in the morning to put food on the table. I am committed to the young tradespeople finding their way in the industry. I am committed to the bosses that stay up late planning the future of their companies.
I am a homeowner in Soldiers Hill where I live with my wife. Moving to Ballarat in 2017, I work as a sales representative at a local electrical supplier. I see Ballarat as a city thriving with life, and I will work hard for the future of this city to be realised.
0431 206 647
sysnevi@optusnet.com.au
Authorised by John Dooley, P.O. Box 86 Black Hill, Victoria 3350
Belinda Coates - Greens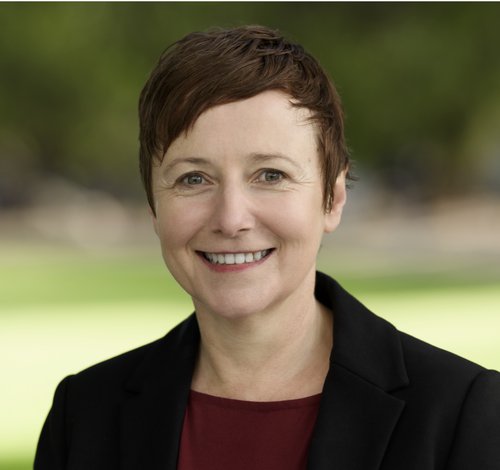 As Ballarat's first Greens Councillor, I've worked consistently to benefit the whole community.
I was first elected to Ballarat Council in 2012 and have been Deputy Mayor twice.
I'm a strong community advocate and have worked locally as a social worker in health, public service and tertiary education for over 20 years.
Community wellbeing, inclusion and sustainability have remained my key priorities and I have a strong track record of success. I've spearheaded many initiatives in liveability, inclusion and sustainability for the whole city.
I've also been actively involved in projects for the benefit of Brown Hill, such as the City of Ballarat's Engaging Communities/Brown Hill Partnership, which led to significant ongoing community connections and local infrastructure improvements to Brown Hill Hall and Russell Square Reserve. I also contributed to the development of the Brown Hill Local Area Plan.
Despite often being a lone voice for social justice advocacy and environmental issues on Council, I've led several significant policy changes and action plans. I introduced the Carbon Neutrality and 100% Renewables Action Plan and if re-elected will push to strengthen commitment to urgent climate action.
My focus areas for Brown Hill if re-elected are:
Protection of green spaces like the Living Corridor areas of Brown Hill, Gong Gong and Yarrowee River
Continued advocacy for better planning, services, infrastructure and active transport connections
Building on the Engaging Community and Brown Hill Local Area Plans
Wellbeing initiatives for all age groups
Support for local business, local food and a more vibrant and innovative Brown Hill.
0400 947 688
belinda.coates@vic.greens.org.au
greens.org.au/vic/person/belinda-coates-0
Authorised by M.Shield, 1/45 William Street, Melbourne, Victoria 3000.
Mark Harris - Independent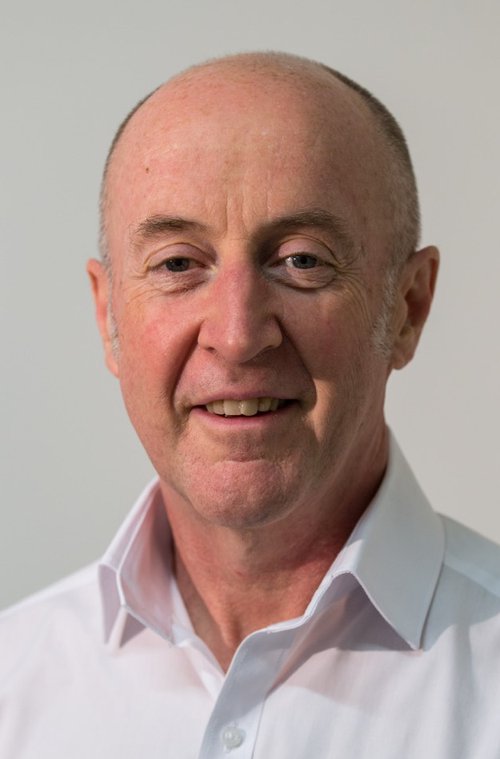 Ballarat is growing fast now, maybe too fast and the stress is increasing, especially in areas around Brown Hill. It's a great place to live, but needs to preserve its best self through it. Council needs to ask community, all community, diverse as it is, before outcomes are decided and have real outcome measures of consultations, not just ticking the box. I'm disappointed with party politics in Council. I get that we all vote for someone in State and Federal elections but party politics, whatever that is, always gets in the way of real advocacy of Ballarat. Things are tough now in most families and we have to provide a council plan that is lean and without overseas trips and pet-projects. We have to vote for a Council that will understand this. I am an emergency-room doctor that has real-life experience here and overseas with the Australian Defence Force. I live and work a real job with real family and know it's tough. This year elect good representatives and stay safe.
0418 388 496
mlharris@netconnect.com.au
Authorised by Mark Harris, 543 Barkly Street, Ballarat, 3350.
Samantha McIntosh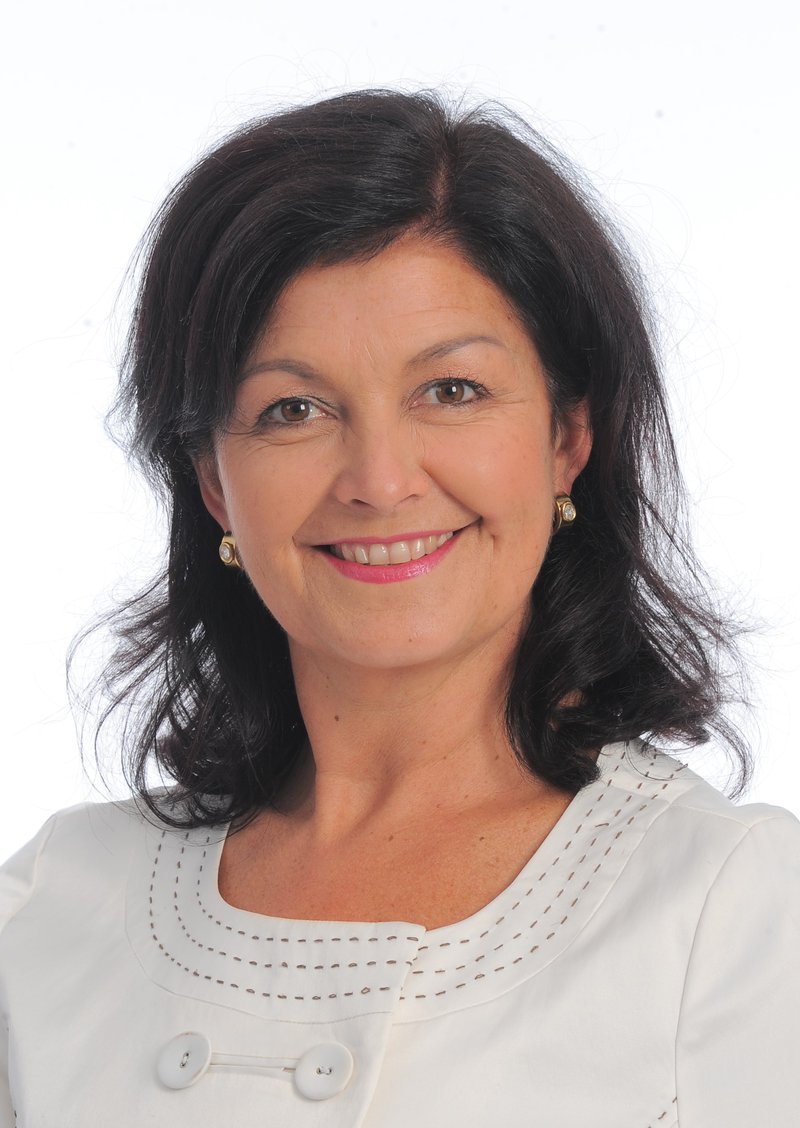 My vision for Ballarat includes: Outstanding schools and hospitals, parks, sporting facilities, arts and cultural assets, events, heritage and opportunities exemplifying Ballarat and our broader regional connections and business and produce prospects. Our central location and population growth demand best possible freight, road, rail and air investment whilst we proudly protect our social, cultural and environmental landscape and historic past. Ballarat only gets better if we pursue excellence in these things – via diligent planning that supports business and enterprise and considers environmental care and sustainability.
To achieve this, we need to ensure our community, business and our diverse leadership call out bullying and interference of local democracy. We get fined if we don't vote, however, we should celebrate and respect this democratic opportunity and with our different views, work together to achieving wonderful community outcomes.
I have the expertise & attributes to help our community achieve this vision through collaborative leadership as a Councillor.
Having worked in private industry - and with council - I understand how 'great' communities work: they get together, listen, stand up, and act. Listening is learning – so I give a voice 'to all', individuals, community groups and business - and with this compassion, knowledge, and energy, I will ensure big projects and small get done.
0456 686 562
samanthamcintoshballarat@gmail.com
Authorised by Samantha Mcintosh. 13 Hotham Street. Ballarat 3350
Nick Shady
0407 040 236
Nickforballarat@gmail.com
Stephen Jones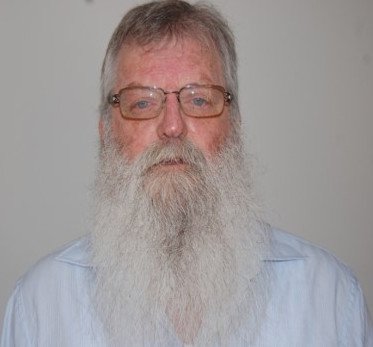 My last time on council I was your representative for the Caledonian Ward, during that time I worked tirelessly with the Brown Hill Community to reopen your pool after Council voted to close it the year before. It was a long and measured campaign for the next twelve months. Look at it now.
This time around I will bring the same devotion to my role as your Independent representative in the Council chamber We need some common sense back on council to address the issues that affect us all in our day to day lives.
For example:
Footpath renewal and maintenance
Try and address some of the traffic issues that are progressively getting heavier every day.
Review of the public transport routes
Bus stop shelters where required
Road maintenance and Street Sweeping
Keep our sporting facilities within the Ward up to date e.g. Gender compliant.
Positive Ageing Facilities within the Ward. e.g. Bowling Clubs, Golf Clubs and Seniors Clubs just to name a few.
The first thing the new Council will need to do, (in my view the most important task that will set Ballarat on the right path for the next 5 years), is the selection of a new Chief Executive Officer.
All Ballarat Businesses and Community groups will need immense support and leadership from Council to help find a pathway out of Covid 19 and re-establish as a leading regional city in Australia.
Ballarat's a great place to live let us keep it that way.
0467 639 379
sjonesvc@gmail.com
Authorised by Stephen Jones, 9 Matheson Street Ballarat 3350
North Ward
David Harris - Independent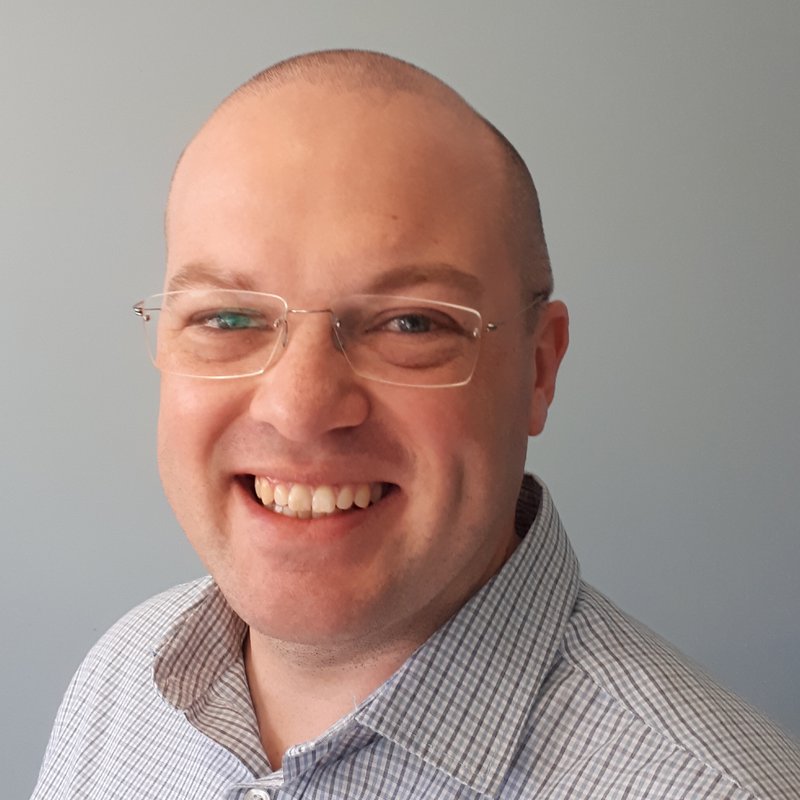 I'm David Harris and I'm an independent candidate for the Ballarat City Council North Ward.
I live in Miners Rest with my family.
I'm employed as an Assistant Chief Fire Officer with the Country Fire Authority (CFA), I recently marked 20 years' service with CFA. My job requires me to work with communities every day to understand their needs and to deliver essential services. I can offer these same skills as a Councillor.
My platform is based on my core values of Integrity, Fairness and Community.
I am standing for council because I believe that governance and oversight within Council desperately needs to be improved. The recent ombudsman report and the outcomes of IBAC Operation Royston speak volumes about the current Council's integrity. Residents and ratepayers deserve better.
Fairness is about equity. I believe that Council needs to improve the way it spends money and delivers services. Ratepayers, residents and businesses have broad interests, so they need Councillors who are capable of establishing policies and budgets that meet these needs. I am experienced in engaging with people, listening to their needs and leading them to achieve outcomes.
Community is important to me and I volunteer much of my time at the Miners Rest Primary School, Ballarat Harriers Athletic Club and City of Ballarat Grants Allocation Committee. I am a strong community advocate.
I am keen to hear what is important to the community. Please visit my Facebook page or contact me using the details below.
0490 764 785
davidharrisnorthwardcandidate@gmail.com
www.facebook.com/davidharrisnorthward
Authorised by David Harris, PO Box 5 Miners Rest Victoria 3352.
Peter Eddy - Independent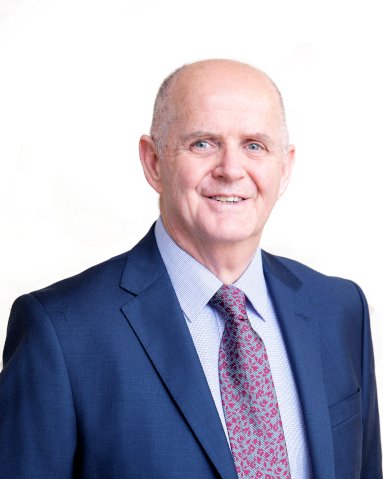 I would value your vote as I seek to become your Independent North Ward councillor. I want to restore community confidence in our Council. The way that Council functions is critical for the future of our city. Council sets strategic direction and maps out the community we want. I want Council to provide strong leadership for our community – to do that you need strong and effective councillors. The COVID situation demands that we review all Council plans so that we can restart the local economy. Married, with one adult child I live in Ballarat North. For 30 years I have had the privilege of being CEO of Basketball Ballarat. I am proud of the positive impacts the Association has had on the community. My role has seen me manage a diverse business with a $5.8 M turnover, with a staff of 55 and a network of over 1,000 volunteers. I am passionate, motivated, hard-working and have strong management skills. I love Ballarat, our location, our outstanding services, as well as affordable housing and liveability which we must protect as we grow and evolve. I have proven governance, business and networking skills, helping secure $41.67M in Government funding for major community projects across Ballarat in recent years. I am committed to our whole community, and to getting a fair go for all. I want to ensure that the North Ward is part of our positive future. If you would like to know more or if you have any issues that matter to you, please contact me.
0409 017 807
peter@petereddy.com.au
petereddy.com.au
Authorised by Peter Eddy, PO Box 89N Ballarat North 3350.
Jay Morrison - Labor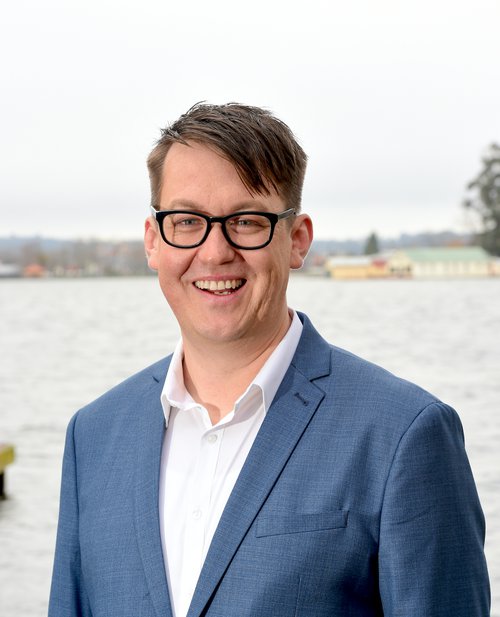 We need Councillors that listen to the community and that will work towards getting a better deal for Brown Hill - not just focused on issues in the inner city. Brown Hill deserves better roads, footpaths, playgrounds and public transport, alongside more support for local community groups and services.
I live in Ballarat North with my partner in our first home. In my day job I protect people's jobs and campaign for workers. On weekends you can find me working on my home and garden, volunteering, or catching up with friends at a local cafe or pub. I've never shied away from getting involved in the community. I am active in the community and volunteer for the Committee for Ballarat North; Ballarat Frolic Festival; and am working hard to establish the Ballarat Tool Library. I've decided that the best way I can continue to make a positive difference to the local community is to stand for Council.
At work, I fight to protect people's jobs and campaign for more secure jobs. If I'm elected to Council I'll work to develop a Council Jobs policy that doesn't just focus on investing in tourism and the visitor economy but invests in our healthcare, education and manufacturing industries so we can grow the number of permanent jobs in Ballarat. As someone that cares about putting our local community first, I know I can bring a fresh voice to council focused on delivering for workers and the Brown Hill community - Vote 1 Jay Morrison!
0480 283 786
jay.morrison@vic.alp.org.au
jaymorrison.com.au
Authorised by Heather Horrocks, 23/300 Gillies Street, Wendouree, 3350.
Daniel Moloney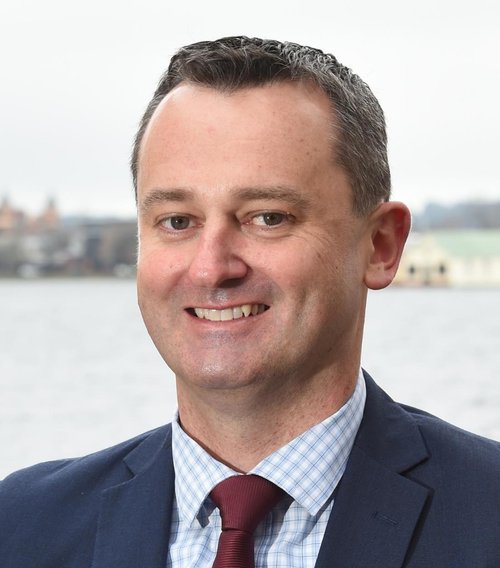 Ballarat has seen its economy and spirit challenged. However, I'm positive about our future.
Periods of great disruption can lead to instability, but they can also inspire innovation and improvements. That's why more than ever we need a positive team of councillors who can bring the right attitude, ideas and experience.
More than ever, we need a council that can work well with the state and federal governments. We need productive relationships based solidly on using data, ideas, genuine consultation and our strong understanding of local needs to feed into decision making. We need people with constructive solutions to Ballarat's economic head winds, not negativity.
I have a diverse business background covering transport, construction, aged care and health communication and co-run a small public relations business. I'm also a single dad with two sons and have been a volunteer high school rowing coach for 10 years. I joined the Council in 2016 and had the privilege of serving as Deputy Mayor 2017-18. The past four years have been incredibly rewarding representing the community, helping residents with issues, and developing policies that will keep Ballarat being a great place to live. I'm a massive supporter of sustainability initiatives with practical benefits to the way we live – more trees, efficient lighting, better footpaths and cycling infrastructure, recycling improvements and waste reuse into council projects.
Thank you for the chance to represent North Ward over the past four years and I hope to be able to represent this great area again.
0491 602 930
daniel4ballaratnorthward@gmail.com
facebook.com/DanielNorthWard
Authorised by D.Moloney, 7 Townsend Court, Alfredton 3350.
Ellen Burns - Greens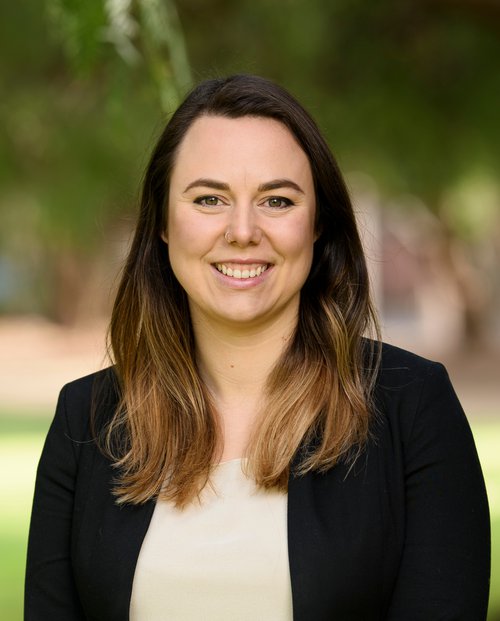 I'm a Brown Hill local, so I understand the local issues and what makes Brown Hill special. I'm a small business owner and creator of snack manufacturer We Bar None, which I operate in Brown Hill. I am also the co-founder and president of volunteer group The Hidden Orchard, which harvests excess fruit from local fruit trees and provides it to those in need.
In 2018, I took part in drafting the Brown Hill Local Area Plan. I was struck by the similarity in priorities, issues and vision that was shared by such a wide range of our community. I want to be part of making this shared dream a reality.
Growth in Brown Hill is booming, which is no surprise. It is such a special place with the best of rural and city living combined. If elected, I will promote community-focused and sustainable development, and advocate for an improvement to amenities and services to make sure all Brown Hill residents are being catered for. I will also advocate for our amazing green spaces, like the Yarrowee River and Gong Gong Reservoir, and an increase in pocket parks and community gardens.
I am running as a Greens endorsed candidate because they share my values of sustainability, social justice and grassroots democracy. I think it is important that candidates be transparent about who they are.
A vote for me is a vote for a dedicated and energetic representative that will work hard to see our beautiful home reach its full potential.
0407 373 645
ellen.burns@vic.greens.org.au
greens.org.au/vic/person/ellen-burns
Authorised by M.Shield, 1/45 William Street, Melbourne, Victoria 3000.
Grant Tillett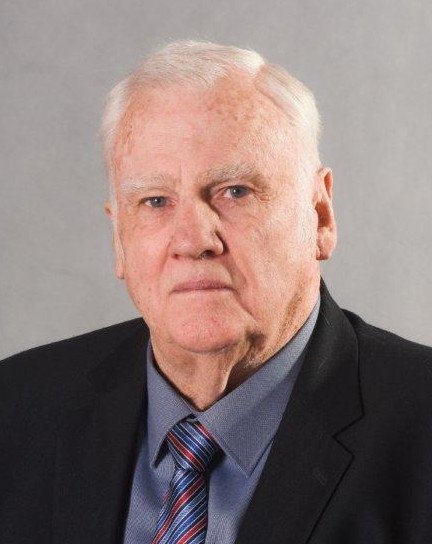 Vote Tillett 1 - North Ward Ballarat City Council Elections. For Mature, Stable, Consistent representation.
Much has happened since I was elected to council 3 ½ years ago. I hope you can agree my time has been wisely spent.
I believe there have been many changes for the good but there are significant issues remaining to be resolved.
Councillors are prevented from being involved in Operational Matters and it is difficult to make quick headway as a result.
A new Acting CEO, staff movements and changes in the internal workings of Council currently underway will lead to a welcome change.
Should I be re-elected the prime issues I would be supporting are;
Increased Councillor service to the needs of the North Ward.
Improvement in understanding the significance and need for the protection our World Class Heritage icons City Wide.
Management of the City - Value for money for every dollar spent – Quality of service to the community including accountability and transparency.
IMPORTANTLY ensuring Council is up to speed in assisting our Community to recover from COVID.
If you have issues please do not hesitate to contact me.
0417 350 364
gtillett@nortell.com.au
Facebook: @granttillettnorthwardballarat
Authorised by Grant Tillett, 134 Gillies Road, Mount Rowan, Victoria 3352.
Bryn Hills - Animal Justice Party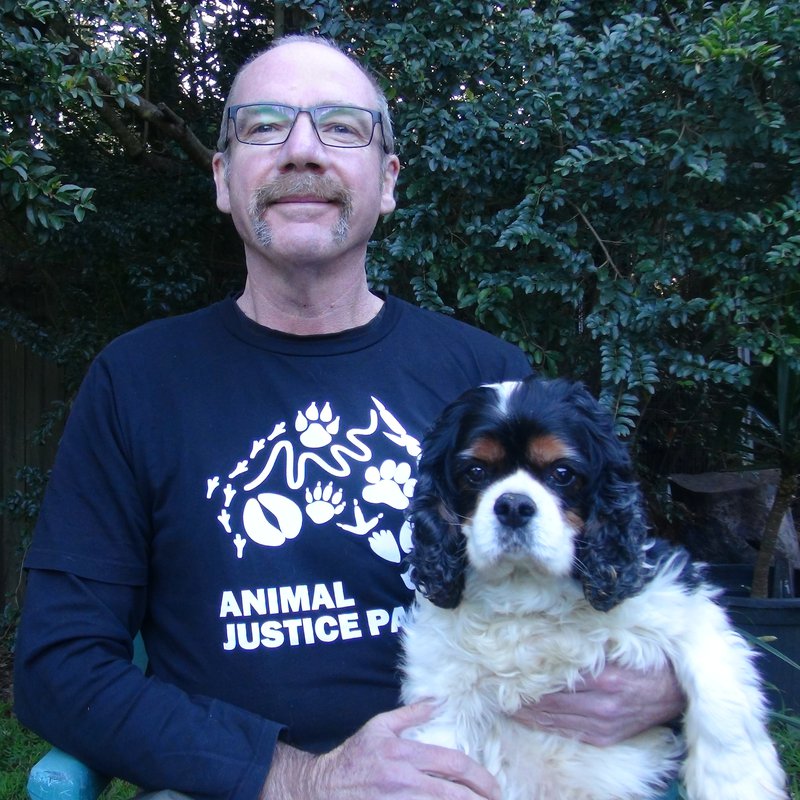 My name is Bryn Hills and I reside in Alfredton where I am married to Alison and am a proud father to Anna and Peggy. I am currently teaching at Ballarat High School where I have been employed since 1999 in a job that I love. I am standing as an Animal Justice Party endorsed candidate for the Ballarat City council election.
I share the Animal Justice Party core values and timeless principles of; Kindness, Equality, Rationality and Non-violence which is why I am standing as an AJP candidate. It is these qualities that I will use as a lens to make decisions if elected as a councillor.
I believe that all inhabitants of local council areas should be extended kindness and compassion. In doing so, we create an environment that benefits everyone. Community support, both during and post COVID must continue to be a priority for local councils who can greatly contribute to a kinder way of life for all.
A benevolent relationship with the natural world and all its inhabitants is critically important so as to construct a peaceful, inclusive, diverse and functioning society. This is just as important at the local level as it is on a global scale.
Ballarat is a wonderful place, which can be made even better by bringing kindness and compassion to residents of all species. I am your local candidate and I will work hard to make that happen.
Please feel free to contact me via Facebook or email.
Authorised by M.Wozny. 113 Milpera Crescent. Wantirna. VIC. 3152
Amy Johnson - Liberal Party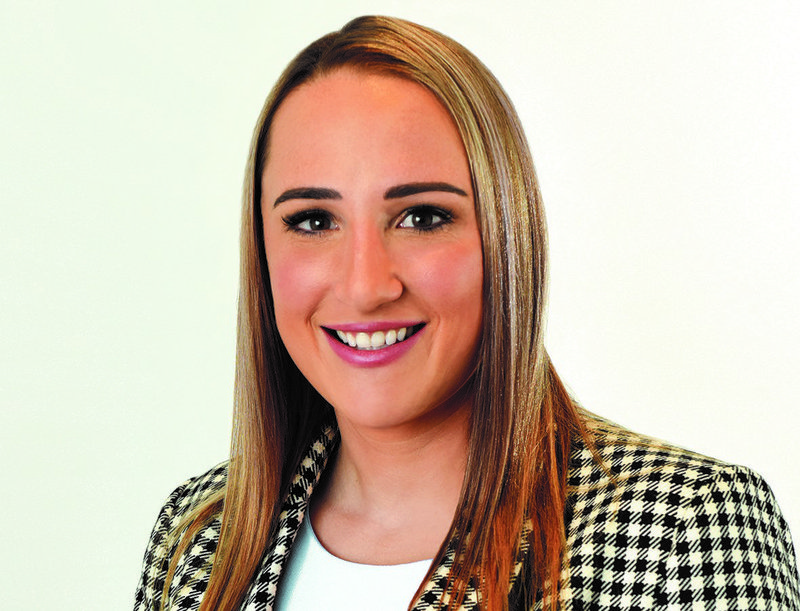 If re-elected I'll continue to work with Brown Hill residents to maintain the unique character of your neighborhood and to improve and upgrade facilities including the Brown Hill Hall & Pool.
Sound financial management is very important to me. It is after all your money were managing and we must spend it wisely. That's why I've never been overseas as a Councillor and have voted against every rate rise since I've been on Council. I'll continue to fight to keep rates low and ensure council's focus is on the delivery of core services like roads, rates and rubbish.
During my eight years on council, I've never been afraid to speak up when I've felt something isn't right. Our top priority as a council needs to be supporting our local community in recovering from the pandemic. Our community knows best what's required to do this- it's the councillor's job to listen and then act. In addition to this, if re-elected, my focus will be on delivering a twice-yearly hard rubbish collection service, prioritising funding for community and sporting facilities, and increasing the number of car parks in the CBD, as well as reducing the cost of parking. I'll also continue to support the delivery of events such as Spilt Milk, White Night, the Begonia Festival and Heritage Weekend. Importantly, we must increase support for local businesses, reducing administrative red tape and commercial rates, especially given the impact of the pandemic this year.
0402 596 053
amyhelenjohnson@gmail.com
Authorised by Carl Dressel, 902 Sherrard Street, Ballarat North 3350