The Brown Hill Community Pool is operated by the City of Ballarat.
VicSwim 2021
The Vicswim program will be running from 2.00 pm until 5.30 pm at the Brown Hill Pool in January 2021, with swimming instructor, Lucy:
Monday 11 January - Friday 15 January
Monday 18 January - Friday 22 January
Classes are filling very fast.
To register, visit VicSwim.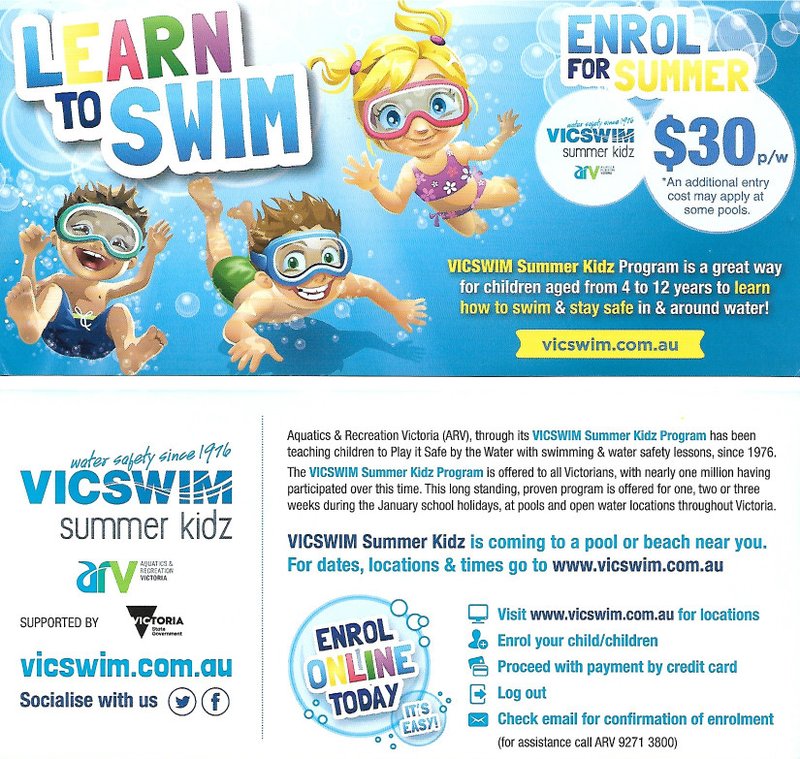 Facilities
30m unheated outdoor pool
Toddlers pool (not currently in operation)
BBQ and picnic facilities
Kiosk
Basketball court
Opening hours
January 2021 - March 2021
2021 season details to be confirmed
Pool may be closed on days below 23 degrees.
Prices
Visit the City of Ballarat's Outdoor Pools page. Scroll down to the 'Brown Hill Community Pool' section.
Contact
Address: 371-373 Humffray Street North, Brown Hill (corner Reid Street)
Facebook: Brown Hill Community Pool Facebook Group