2019 Toys at the Pool Day - postponed
On Sunday 10 February 2019, the Brown Hill Progress Association planned to again partner with the Ballarat Toy Library to bring you the second 'Toys at the Pool Day'.
However, due to the cool weather forecast, the event has been postponed.
Please keep an eye on the Brown Hill Community Pool Facebook page for updates.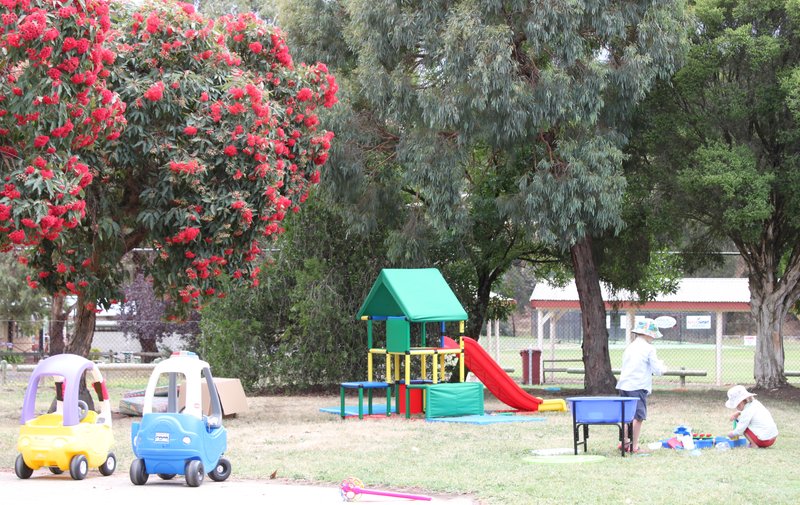 2018 Toys at the Pool Day - Report
The Ballarat Toy Library, in conjunction with Brown Hill Progress Association, held the inaugural 'Toys at the Pool Day' on in February 2018.
As the hot sun peeked out between patches of rain, 55 people from families who live across Ballarat brought their swimming gear (and raincoats) and joined in the fun. They played with toys from the Ballarat Toy Library and enjoyed the pool. We even had a party. Hudson enjoyed celebrating his 8th birthday with his family and friends by the pool.
The Brown Hill Progress Association volunteers cooked a sausage sizzle, with meat from Sinclair Meats provided at a discount and bread, tomato sauce and napkins purchased with gift cards donated by Woolworths and Coles.
The Ballarat Toy Library volunteers organised a raffle, with generously donated prizes. The winners were:
Pool toys donated by Toyland and a $20 voucher donated by The AFL Store, Ballarat - Sarah
2. Pool toys donated by Toyland and a Ballarat Wholefoods Collective annual membership valued at $50 - Rachel
3. A $50 voucher from Brown Hill-based 'Essential Care by Wendy' - Lisa
Bakers Delight Bakery Hill and McDonald's also donated vouchers.
Ballarat Toy Library's Sally Tuck said, "Everyone got to try out two of the wonderful new 'WOW Toys' purchased for the Library through a City of Ballarat Community Impact Grant. The toys included a huge at-home-construction set called 'Quadro', which had little ones on it almost non-stop. A beaming Aoife said, "It doesn't matter if it rains!". The children also enjoyed the new 'Dragon' jumping castle, which is available for hire and is "just coooollll" according to one three-foot tall official jumping castle tester."
Not only was $126.25 raised for the Ballarat Toy Library, but a great day was enjoyed by all.