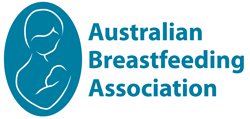 Australian Breastfeeding Association - Ballarat Group
Be connected and supported – You don't have to do it alone! Meet new friends and have your questions answered at local get-togethers run by trained volunteer breastfeeding counsellors or educators. Whether you are fully breastfeeding, partially breastfeeding, expressing or bottle-feeding, it's great to chat to other mums and get those hints and tips that only other mums know!
Contact

Janna and Natalie

Email

Phone

Website

Facebook

Other information

Ballarat & District Group has supported breastfeeding parents and their families in the region since 1971. Our group covers a wide area in Western Victoria, including all Ballarat suburbs, Clunes, Creswick, Cape Clear, Daylesford and surrounds, Elaine, Langi Kal Kal, Lismore, Lake Bolac, Meredith, Skipton and Wheatsheaf, to name a few.
If this listing is incorrect or incomplete, please contact us. Please note that organisations are solely responsible for ensuring their details are up-to-date.