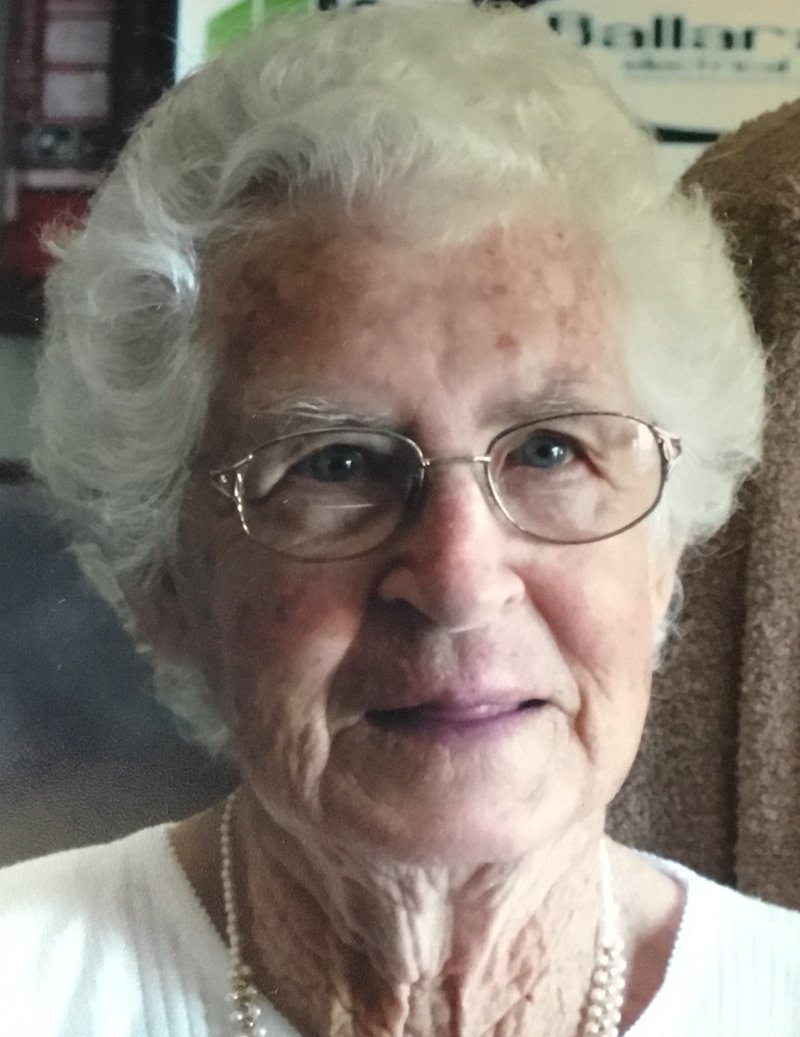 Bernice Penna was the fifth of six daughters to Fred and Winifred Penna of Springs Road, Brown Hill. There were no boys. She attended Brown Hill Primary School which she sometimes found difficult because she was left handed. Her mother had also attended the school.
As a teenager, Bernice enjoyed swimming at the new Brown Hill Pool where her mother had helped to raise funds to build the the pool.
Bernice married Ron McPhan in 1949 at St Mark's Church of England in Humffray Street, opposite the swimming pool and they lived in a caravan at Bernice's parents' residence on Springs Road. They then built their first home themselves in Morres Street. The timbers were cut from trees on Bernice's father's bush paddock, near the White Swan Reservoir and transported by horse and cart to be milled by Ron at the saw mill.
In 1954 the family moved into a mixed business at 212 Humffray Street North. At this time there were few refrigerators, so groceries were purchased daily or home deliveries were by a horse-drawn cart. However, the small shops were unable to compete with the new supermarkets so, now with four children, Ron began driving taxis and was later able to purchase two of his own.
In 1968 the family moved back to Ditchfield Road, Brown Hill. Bernice had always been interested in animals and birds and so they established a hobby farm of kangaroos, emus, deer, donkeys, goats and other creatures, particularly native birds.
In 1983, Ron passed away. Bernice and youngest son Mark were left to set up the current hobby farm next door in Benson Street. You would never know what would be in a box near the heater in the lounge room. It could be a wallaby, possum, or even a baby koala. Many playgroups, kindergarten and school groups have enjoyed tours of the farm.
Bernice's family have never moved far from her side. All four children continue to live and be involved in the Brown Hill community and most of her grandchildren attended Brown Hill Kindergarten and Brown Hill/ Caledonian Primary School.
In 2017, Bernice was placed in care at the nearby Geoffrey Cutter Centre where she passed away in November 2018, aged 90.
Bernice leaves behind four children, Terri (Miles), Deven, Dianne (Miller) and Mark, grandchildren, Rochelle and Samantha, Jackie and Katrina, Kate, Penny and Tom, and Piper and Jed, as well as nine and ½ great grandchildren.
Dianne Miller, Brown Hill resident