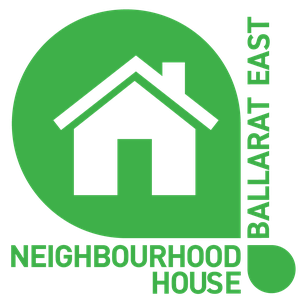 Ballarat East Neighbourhood House
The Ballarat East Neighbourhood House is a new community organisation, having been established in 2019. It was recognised that a new Neighbourhood House was needed in the Ballarat East area, to complement the ongoing work of the three existing Houses in Ballarat: Wendouree Neighbourhood Centre, Ballarat Neighbourhood Centre and Ballarat North Neighbourhood House.
Email

Website

Facebook

Address

Woodmans Hill Secondary College, Fussell Street, Ballarat East

Other information

The Ballarat East Neighbourhood House aims to enrich our community by providing opportunities for people to connect, participate and learn. In response to our community consultation, we have been holding regular weekly activities such as Tai Chi, Yoga, Drawing and Mosaics along with Gardening and History interest sessions. We've also held various one-off or short-term activities including outings to community and native gardens, Get Online Week computer classes, arts and crafts, bread making and more. Most of our activities are held at the Eureka Hall in Stawell Street, Eureka and our office is at Woodmans Hill Secondary College.
If this listing is incorrect or incomplete, please contact us. Please note that organisations are solely responsible for ensuring their details are up-to-date.