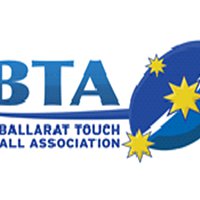 Ballarat Touch Football Association
Ballarat Touch Football is a great family sport with A, B,C, grade mixed competitions providing fitness and fun in a relaxed environment! Games are played every Wednesday night through out the summer season at Russell Square, Humffray St, Ballarat, 3350. Games are played across 3 time slots on the night being 6:15pm, 7:15pm, and 8:15pm.
Contact

Tim Cromb

Email

Phone

Website

Facebook

Address

Russell Square, Stawell Street North (between Scott Parade & Humffray Street North), Brown Hill.
If this listing is incorrect or incomplete, please contact us. Please note that organisations are solely responsible for ensuring their details are up-to-date.