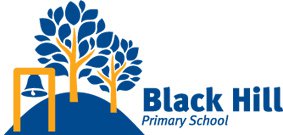 Black Hill Primary School
At Black Hill Primary School we are committed to providing the best educational outcomes for all students, focusing on each individual student's 'point of need'. Our values reflect our culture in which Excellence in Education is prized and Aspiration, Respect, Integrity, Responsibility and Teamwork form the basis of all that we do.
Contact

Donna Bishop (Principal)

Email

Phone

Website

Facebook

Address

601 Chisholm Street, Black Hill

Other information

We have an active and involved school community. Our School Council meets and our sub-committees meet regularly to pursue active involvement in all aspects of our school from curriculum; classroom assistance; policy development, grounds and garden initiatives. We are an aspirational school, placing students at the centre of all that we do. We provide wonderful facilities including well-appointed classrooms, extensive playgrounds and outdoor play areas, passive play spaces, a well-appointed gymnasium/Visual Arts centre, and an adjoining oval for all students to enjoy.
If this listing is incorrect or incomplete, please contact us. Please note that organisations are solely responsible for ensuring their details are up-to-date.