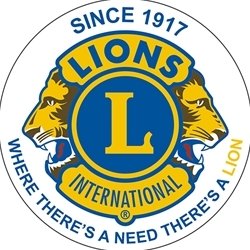 Brown Hill & District Lions Club
Working in the local Community since 1984. The Brown Hill Lions Club meets twice each month at Lions Wing Pennyweight Park (222 Otway Street South, Ballarat - Pinarc Disability Support site). On the second Wednesday of each month they have a business meeting and on the fourth Wednesday of each month they have a social dinner meeting. 7.00pm for a 7.30pm start. Contact: Barry Davis, Secretary - 5331 4849
Contact

Barry Davis, Secretary

Email

Phone

Address

P.O. Box 2334, Bakery Hill, Victoria 3354

Other information

Lions Clubs International have been serving local – National – International Projects for many years, in fact 2017 will be our 100 year anniversary. It is always a pleasure to help where we can, both financially and with manual labour in our local area.

Lions Clubs do not work in isolation, they often join together in order to provide services to the Community and to work together on fundraising projects. All funds raised in the Community go back into the Community. As Lions Members we pay a Lions Membership fee every year, this fee covers the Organisation and Administration costs of each Club. Just like all service Clubs we organise social events such as Lions Club dinners, Youth activities and guest speakers for our meetings.

Locally you may know our Club for local projects including the Australia Day Breakfast, Tree planting, working bees at the local Kindergarten and swimming pool. We have also helped with donations to needy causes and families. As you would imagine we are keen to encourage new members to join our Club and help us to enjoy helping and meeting local community needs by serving your Community.
If this listing is incorrect or incomplete, please contact us. Please note that organisations are solely responsible for ensuring their details are up-to-date.