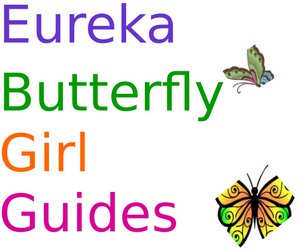 Eureka Butterfly Girl Guides
Girl Guides for girls aged 5 to 10 years. We're for GIRLS! Girl Guides is a fun, weekly, after-school activity. And for many girls it is much more than that. Guiding becomes a central point for developing social skills and life skills.
Contact

Rosemary Garth

Email

Phone

Website

Address

4.30 - 6.00 pm Mondays in the Brown Hill Uniting Church Hall

Other information

At Guides, girls and women are provided with opportunities to:
* develop new skills
* try cool activities
* gain confidence to think and act for themselves
* make new friends
* acquire a greater respect for the environment and
* experience a sense of community while having fun.

That's what Guiding is all about. Girls are members of a Guide Unit of similar aged girls in their community. They help to decide, plan and participate in their own unit programs. The Guiding program has an integrated approach to progressive self-development through:
* implementing the Patrol System to develop teamwork skills
* commitment to the Promise and Law - our underlying code of living
* enjoying the Outdoors for active adventure and awareness of environment
* giving Service to encourage a sense of community
* exploring World Guiding to build peace and understanding
* continuing traditions for a sense of belonging and history
* leadership development to build skills for life
If this listing is incorrect or incomplete, please contact us. Please note that organisations are solely responsible for ensuring their details are up-to-date.