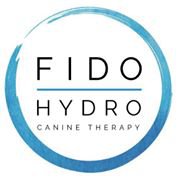 Fido Hydro Canine Therapy
We at FIDO HYDRO™ aim to provide the utmost care to assist your beloved pet to reach a better well-being. To contribute to their rehabilitation, their quality of life, returning to the highest level of function possible; making a positive and lasting difference to both the lives of dogs and their Human companions.
Email

Phone

Facebook

Address

Humffray Street North, Ballarat East (next door to Little Square Garage)

Other information

F I D O H Y D R O provides an essential part of rehabilitation for dogs with unparalleled results. Hydrotherapy dates back to ancient civilizations and gives years of quality of life to patients.
Using state of the art engineered underwater treadmill equipment with advanced technology, your furry family member will love the healing properties and enjoy all the benefits of being in the warm clean environment! The water is constantly maintained at body temp which helps relieve sore muscles, injuries, osteoarthritis, rheumatism symptoms, emotional or mental stress from accidents, illness or surgery. Patients experience a weightless feeling, giving relief from the pressure of gravity, giving muscles and joints respite from pain and stiffness. Water based exercise reduces pressure on joints and muscles, decreases lameness, increases coordination, improves balance, flexibility, muscle tone, stamina and strength. Stimulates the cardiovascular and lymph systems, increases blood flow in the body especially in areas of injury therefore hastened the healing process. Documented dramatic results with low impact weight loss programs. Hydrotherapy can assist with injury prevention and in some cases assist to avoid surgery altogether. Benefits can be gained in as little as 1-2 sessions per week.
If this listing is incorrect or incomplete, please contact us. Please note that organisations are solely responsible for ensuring their details are up-to-date.
Business owners: Advertising is now available in the Brown Hill Newsletter.