Following a discussion at the May Brown Hill Partnership meeting, there is now a life-saving defibrillator installed at the Brown Hill Public Hall. The unit is part of the lifeguard equipment at the Brown Hill Community Pool, provided by the City of Ballarat. It normally sits idle over the 39 weeks during which the pool is unused. Through a collaboration between the pool and hall committees, the unit is now fitted on the wall of the middle room between the main hall and the kitchen. Hopefully, the defibrillator will not have to be used. However, if need be, it is now available all year round, either at the pool during pool season (usually December to early March) or the hall outside pool season (usually early March-November). A big thanks to Ian Fullerton from the Brown Hill Progress Association for relocating the unit into the hall.
The discussion around this small project highlighted the lack of a unit being available to the wider public in the main shopping strip of Brown Hill over a wider range of hours. Future meetings may look at a system similar to that in Buninyong, where a defibrillator is now housed at the local service station in the centre of town. We will keep people posted as to future changes.
REMEMBER : A 000 call and continuous CPR are the first vital steps in any emergency victim collapse situation.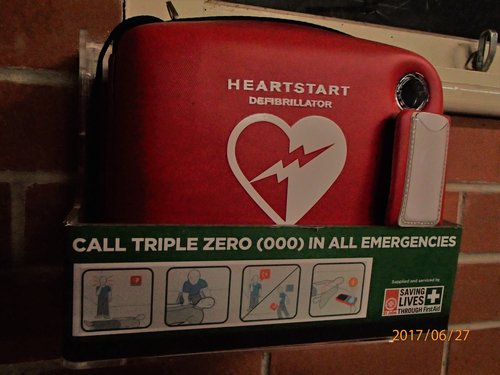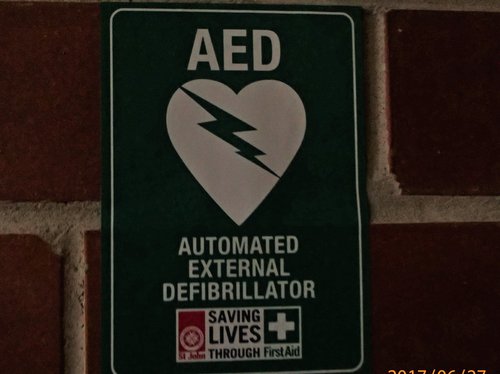 First published in Edition 7 of the Brown Hill Newsletter, June 2017.